Meet Kudo
A Retired Special Purpose Police K9 who served his community with distinction.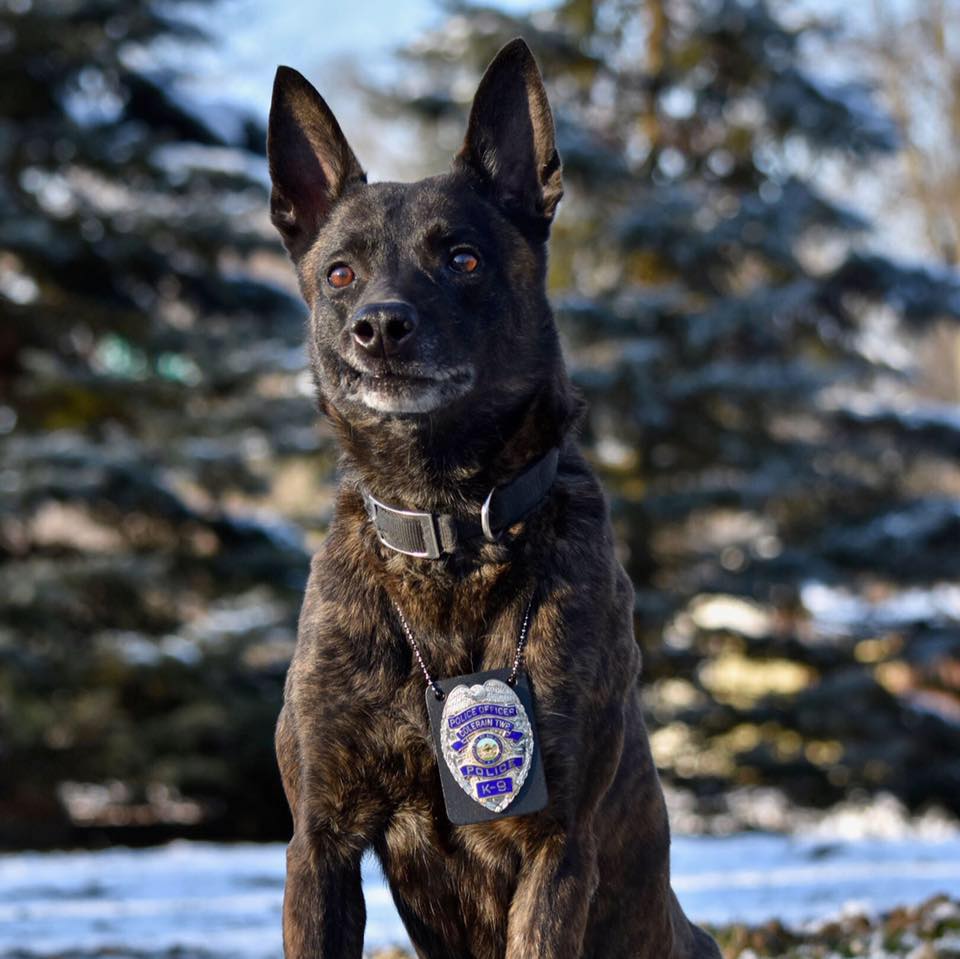 During his career, K9 Kudo is credited with taking hundreds of thousands of dollars worth of illegal drugs off the streets, locating missing people and finding critical pieces of evidence used in the commission of crimes.Kudo was retired early through no fault of his own, which left him and his long-time human handler Brian in a quandary. Brian purchased his beloved and loyal partner from the department, and was assigned a brand new dual purpose K9. The two dominant male working dogs did not fair well together, and due to Brian's work schedule, Kudo spent too much time in his kennel. Being a relatively young dog, and very active, Kudo still needed a job.
Our Founder
Jill Cutter is an Official  Court Reporter for Hamilton County Courts. She is a mother of two amazing kids: Brad, a 23 year old graduate of Xavier University and Rachel, a 20 year old sophomore at Xavier University. In Early 2019, she founded Blue Line K9 Project.  
In her profession, she hears court cases all day long – many that involve the work of police K9s. Jill became invested in the K9 world in 2016 after learning that K9 Pako, of Springfield Township Police Department, was shot during a criminal track and he was not wearing any ballistic protection. Pako luckily survived, but the incident compelled Jill to learn more about these amazing dogs and how to help protect them.
Jill has assisted other nonprofit organizations since 2016, providing protection in many forms to police K9s across the country.  She helped 130 dogs in the midwest and is just getting started.
In early 2019, the Cutter family learned of K9 Kudo and Brian's plight. After home visits, and command training, Kudo was adopted by the Cutters and together they came up with an idea that would keep him active in his retirement, and give Brian and Kudo the ability to see each other.